About Us
Originated years ago in 2015, Elements Pharma Inc., has been putting huge attempts at fulfilling needs of Herbal Extracts, Speciality Intermediates and Active Pharmaceutical Ingredients. We have been riding high ever since establishment by offering incomparable solutions. Our company has forayed into markets for bringing super speciality API and intermediates that are greatly utilized for life-saving products. We are maintaining unbreakable ties in the business by providing products that are processed by our vendors as per GMP approved standards. Our range comprises Curcumin Capsule, Omeprazole Pellets, Oncology Drug Capsule, Dispersible Tablets, etc.
Our organization has attained huge admiration in the industry as a trader by meeting existing needs of known manufacturers for herbal extracts. We are supported by our proficient vendors in serving tailored products. Our provided quality-accredited products are meeting needs of patients and healthcare providers in the global industry. We execute sourcing process in abundance for simultaneously meeting orders.
Certification
Our company tirelessly fulfill needs of overseas customers for speciality intermediates and more products that are processed as per following standard:
How Are We Growing?
We keep a huge assortment of pharma items to cater bulk and different market requirements.
Our herbal extracts are processed in kosher and halal certified plant.
We fulfill anticipated demands of leading manufacturers in international markets.
Our company earns foreign revenue by doing 100% export of our products.
We source products from vendors that manufacture goods as per WHO standards.
Our company meets special needs of customers in the most superb manner.
We supply products maintaining supreme standards of quality in diverse international countries.
Global Presence
When its about moneymaking internationally, our company has no match. Our company has garnered enormous fame all over the world with impressive pharma commodities. We are supplying our products like Oncology Drug Capsule and more products to patients and healthcare providers across the Indian territory to gain exceptional business growth. Our company has left an indelible business mark in following export markets by serving genuine quality products:
Myanmar
Turkey
Ukraine
Mongolia
Jordon
China
Saudi Arabia
Philippines
Nigeria
Iraq
Zambia, etc.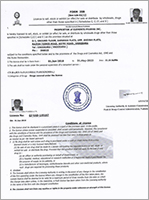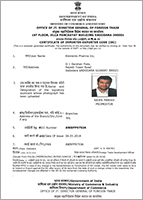 Read More